Discover how to record your screen on Windows, Mac, Android, and iPhone and learn why screen recording is important these days.
Currently, one of the most recent additions to technological devices, screen recording has been adopted by a lot of users around the world for a variety of reasons. 
In business, they are one of the most underrated tools despite their usefulness.
They can be used for:
Creating great lectures or tutorials for employee training
Garnering extensive knowledge of system errors
Understanding customer needs
Monitoring employee performance, and
Improving communication between established and prospective clients.
This probably sounds great, but before we go for the good stuff, let's understand a few basic concepts.
What is screen recording, and why would you need it?
Screen recording is a digital tool that digitally records the contents on a computer screen or mobile device screen. 
It is more of the upgraded alternative to screenshots, microphones or webcams.
Compared to screen recording, these are not very helpful as they record external objects but not your screen.
Screen recording is not just highly effective but quick and easy once you know how to use it. 
Generally, screen recording is mostly used for education, entertainment and evidence.
Employers may use screen recording to spy on their employees. 
They will discover any employe who spends their time on social media instead of working. 
Other users such as vloggers and video nerds may use screen recording to add to their collection or capture courses, gaming sessions, and so on.
In this article, we will look at users who utilize screen recording for educational purposes: online teachers.  
Screen recording has added an awesome new twist to learning, putting an end to compulsory, in-person lectures and workshops.
Today, students can receive lectures from the comfort of their home under the tutelage of top universities in their country and abroad. 
Taking courses online is not only possible but you can also review them thanks to screen recording. This saves you time and effort.
As an online teacher, screen recording helps boosts your impact in the following ways:
Increased engagement
Increase your class engagement as an online teacher through lecture materials in video form. Here you can include an aptitude test or quiz that helps students apply the knowledge they are acquiring on the spot.
Visual communication
There are currently more visual learners in education than most teachers are aware of. It's thus important that your lectures are interspersed adequately with photos, graphs, charts, and any such aids.
Better teacher-student relationship
While it seems like online courses do not create an environment warm enough for learning, using quick, personalized tools like screen recording give students a preferably humanized experience.
ADA compliance
If this has been a concern for you as an online teacher, then be sure that you can't go wrong using screen recording. It's an effective tool that accommodates students with disabilities. With closed captions and audios, students with visual or hearing impairments have an opportunity to learn as much as their colleagues.
Screen recording is available on all the commonly used devices today; Mac, Windows, Android, and iPhone.
How to record your screen on Windows
The screen record feature is not available to all Windows. On Windows 10, this is built-in but not very easy to find. It functions as a tool to screen record games.
To locate it, type Xbox into the search box and click the app open. Xbox is pre-installed on Windows 10. 
The next step is to tap [Windows]+[G] and click 'Yes, this is a game'. 
Tap [Windows]+[Alt]+[R] to start recording and use this same shortcut again when you have finished recording.
Your videos will automatically be saved in MP4 format in your Capture/Videos folder.
You can choose the quality of video you want, clip length, and whether you want audio in your screen record or not.
Open DVR settings in the Xbox app to access settings.
How to record your screen using OBS (Windows and Mac)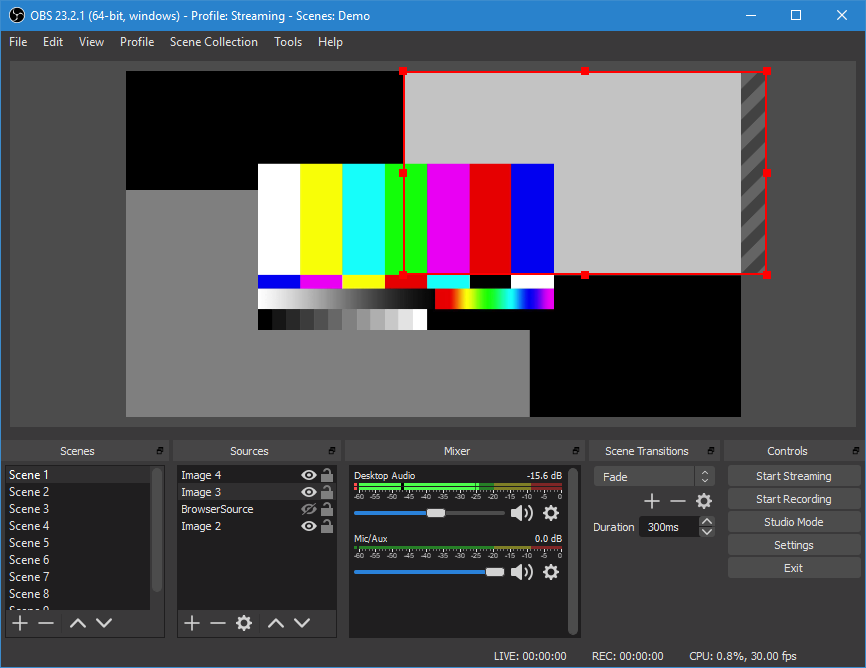 OBS means Open Broadcaster Software and is a program for recording and streaming videos. 
It is compatible with Windows, Linux and Mac and an open-source program; meaning it's free.
To record your screen using OBS, first, download and install the program. 
A scene has already been added at the bottom left corner of the interface. A source needs to be added to proceed. 
Select Scene then click on + at the bottom of the panel for Sources, select Display Capture.
What you want to do next is click OK on the two boxes that pop up then click Settings at the bottom right of the screen. 
Select the Output tab and be observant of a field named Recording Path. 
This is where your recorded video will be saved.
You are ready to screen record now. 
Tap Start Recording to begin recording and Stop Recording button when you are done. Your file will be saved in the destination you have selected in your settings.
How to record your screen on Mac
If you are using a Mac device, view the required controls for video recording and image capturing by pressing Shift+Command+5 on your keyboard. You can choose if you want to capture an image, record the entire screen or record only a portion of your screen.
Here's how to record a selected portion of your screen:
Tap onscreen controls.
Drag to select what area of the screen you want to record.
Click Record in onscreen controls to start recording.
Click stop Command-Control-Esc to stop recording.
Select the action you want to take with the video; trim, share, save, etc. using the thumbnail.
To record your entire screen:
Tap onscreen controls. Your pointer will switch to a camera.
Click on the screen of your choice to start recording that screen.
Select the action you want to take with the video; trim, share, save, etc. using the thumbnail.
If you are not very familiar with specific actions on your Mac device, follow these steps to learn how to trim, save and share your screen recording.
When you have stopped recording, a thumbnail of the recorded video will appear at the right corner of your screen. 
Simply swipe this thumbnail to the right right to save your recording automatically.
Click the thumbnail to open and click share. 
Drag the thumbnail to change the location of your recording.
To change settings in onscreen controls such as Timer, Show Mouse Clicks, Remember Last Selection, Show Floating Thumbnail, Microphone, Save to, click Options.
 Also for those not acquainted with tech actions, the timer allows you to choose when to begin recording: immediately or with a countdown of a few seconds after you click Record.
Show Save To allows you to choose where your recordings are automatically saved.
Your recordings will, by default, save to the destination you specify (Documents, Desktop, etc.).
Remember, Last Action lets you select whether to leave current settings at default or not.  
Show Floating Thumbnail gives you the option of choosing whether to show the thumbnail of your recording.
With Microphone, you can record an audio or your voice alongside your screen recording.
Show Mouse Clicks allows you to select whether you want to show mouse clicks as you record.
How to record your screen using QuickTime Player
Recording your screen on QuickTime Player is easy and can be done without using Mac.
In your application folder, open QuickTime Player and select File > New Screen Recording from the menu bar.
To change recording settings, click on the arrow beside a grey and red recording icon before you start recording. QuickTime Player allows you to not only record your voice but other audios with the screen you are recording. Adjust the volume slider to control feedback and monitor your audio during recording.
Start your recording by clicking the recording icon and drag to select the area you want to record then click Start Recording in that area or simply click anywhere on the screen to begin recording.
In the interface, click on the stop icon on the menu bar to end your recording. Pressing Command-Control-Esc also works too.
QuickTimer Player automatically opens the recording after you end your session.
How to record your screen using Android
Screen recording using Android is pretty simple and straightforward. 
This is because most Android smartphones come with their screen recording feature.
Usually, the grade of Android determines if it is compatible with the screen record feature.
If you are using Android 10, the Screen Record feature can be found in the 'Settings' menu or the quick panel depending on the make of Android. 
If your screen record feature is located in Settings, scroll to 'About Phone' then tap the version number seven times.
Enter your unlock credentials to put your device in developer mode. 
This allows you to test features that are still in development mode.
Now go back to system settings, click 'Developer Options' and select 'Feature flags'. 
Look for the 'settings_screenrecord_long_press' to activate the switch by toggling it.
When you have done this, you can now screen record on your phone by pressing the power button.
For Android Pie, third-party screen recorders are advisable. 
Different options for this are available on Google Play Store.
How to screen record using iPhone
The same ease applies to iPhone or iPad. Follow the instructions, and you are good to go. 
Navigate 'Settings', 'Control Center' and finally 'Customize Controls.' When you see 'Screen Recording' tap the green plus icon.
The next step is to load the app you want to record, swipe up or down if your device is an iPad, iOS 12, iPad or iPhone X or any of its recent versions. 
Tap 'Record' and wait for the three-second countdown to finish. Your recording will begin once this is over.
Conclusion
What an eyeful, right? 
Well, you have just read a compilation of the easiest and most straightforward ways to screen record on Mac, Windows, OBS, QuickTime Player, Android, and iPhone.
Follow the instructions for the particular device you use and take the edge off the unsavory parts of your online teaching.
You probably already know that being a teacher means that you are capable and adequately equipped to meet the needs of the four main types of learners there are:
Read-write
Visual
Auditory
Kinesthetic
Unlike text-based and oral teaching methods that suit read-write and auditory learners, kinesthetic and visual learners assimilate effectively through methods such as screen recording.
Students learn better through visuals and practicing benefit immensely from images, voiceovers, images, visual cues, closed captions, and interactive elements.
Screen recording has gone on to suit the requirements of teaching trends such as flipped learning, blended learning, and online learning. The online teacher today can play a more facilitative role thanks to this technology.
As an online teacher, screen recording allows you to easily and efficiently deliver content not covered during class.
You May Also like:
What Is Online Teaching: 9 Steps To Become An Online Teacher
How To Teach Online: 15 Tips To Become Better At Online Teaching
15 Business Strategies During A Recession To Survive Tough Times In Business
12 Effective Presentation Skills… You Must Master
150 BEST Free PowerPoint Presentation Templates And Google Slides Templates To Amaze Your Audience
Top 6 Most Important Presentation Skills – Proven To Work
What Is A Community Manager? 12 Tips For Effective Community Management
Youtube Vlogger: 4 Steps To Start Vlogging Immediately