Find out what equipment do you need to start a youtube channel using free YouTube setup equipment and learn about the top 15 almost free video equipment for your Home Video Studio.
You've probably heard that video content is the next big thing.
And maybe you're even trying to figure out how to start. 
As a video maker, or an online teacher, knowing how to navigate the world of video will be of great help to your business. 
By bringing your video production in house and creating a repeatable workflow, you can create great videos consistently.
This will improve your business.
When you build an in-house video studio, you can make the kinds of videos you want, how you want it, whenever you need it. 
You can even experiment with various kinds of video content until you find the one that works for you the best. 
In this article, we'll take a look at some of the gear that you'll need to have for your home video studio. 
In order to set up a minimal video studio, start by having a good camera (either your smartphone or a DSLR), ONE good lighting source like natural light coming from a window, or a dimmable led light and one good source of audio like a lavalier microphone or a close-up mic.
A DIY checklist of sorts. 
The best part is that our collection includes professional quality but almost free video equipment.
So, let's get started.
Table of contents:
Almost Free Video Production Equipment:
Video Production
First, we take a look at what you'll need to start producing your videos, and obviously, I'm talking about your computer. 
You'll need a computer for almost everything you want to do with your video. 
Wanna edit? You need a computer. 
Wanna add some background music? You'll also need a computer. 
How do you find a computer for cheap?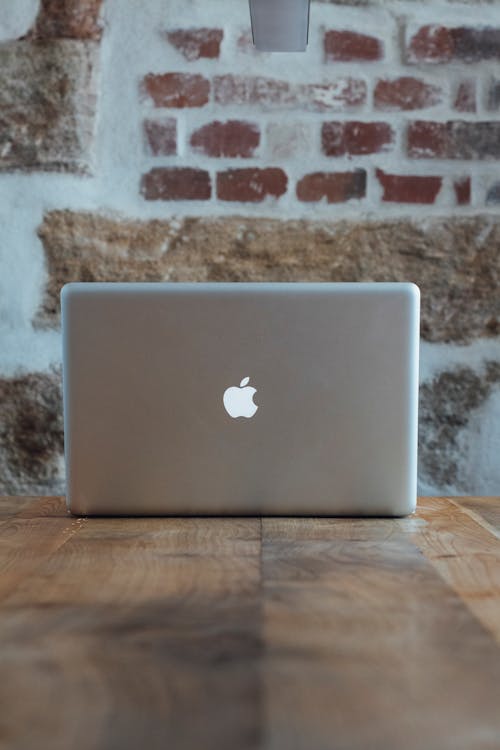 If you are looking for a good, durable but yet affordable computer to use for your video production needs, then you can go for a refurbished Apple Retina 2014 Macbook Pro. 
It is quite affordable and can comfortably handle the demands of video production. 
The computer comes with the following specifications: 8GB RAM in order to run the various applications that you'll need for video production. 
It also comes with a 128GB SSD storage which should be enough storage. 
The processor is a 4th Generation intel core i5 and runs at a speed of 2.6 GHz, and uses an Intel Iris 5100. 
It uses a macOS 10.13 High Sierra operating system. 
Some more features include a backlit keyboard, Bluetooth, a built-in microphone and webcam and a multi-touch trackpad and WiFi. 
Prices for this laptop and other similar ones range between $300 to $560
Get Refurbished Apple Macbook Pro
2. Use Your Current Computer
If you already have a computer, then you can add it to your free video equipment. 
Of course, you need to ensure that the computer can handle the demands of video production.
You need to ensure that the computer has sufficient specifications. 
The computer should at least have an intel core i5 4th generation or equivalent processor with at least 2.7GHz speed. 
It should also have a minimum of 8GB RAM and a very good GPU, perhaps an advanced GeForce GTX, AMD Radeon or Intel Iris.
Free Video Editing
In addition to the computer, you'll also need a good Video Editing software to do all that you'll need to when it comes to video. 
Let's take a look at some of them.
Lightworks is one of the best video editing software available. 
It has been used for movie editing in many movies, a list that includes blockbusters like The Wolf of Wall Street, LA Confidential, Hugo, Road to Perdition and so many others.
This free video equipment has a simple and intuitive user interface that makes the learning curve really easy.
You can easily trim and edit your timeline.  
You can also access tons of royalty-free audio and video content that'll make your video stand out. 
It's compatible with Mac, Windows PC and Linux operating systems.
HitFilm Express is a completely free video editing software that provides you professional-grade VFX tools and all that you'll need to create awesome video content. 
To run the application, you'll have to meet some system specs. 
For a Mac, you need a macOS 10.13 High Sierra or higher, for a PC, you'll need a Windows 10 (64-bit) or Windows 8 (64-bit). 
For the processors, a 4th Generation Intel Core Processor or an AMD equivalent would suffice. A 4GB RAM is a minimum requirement, though an 8GB RAM is recommended. 
You should also have a good graphics card. 
An NVIDIA GeForce 600 (2012 series), AMD Radeon R5 (2013) or an Intel HD Graphics 5000 (2013) should be enough to run the software. 
Download HitFilm Express for free
With the Davinci Resolve tool, you have Professional 8K editing, color correction, visual effects, and audio post-production into a single tool. 
As a plus, the tool is also designed for multi-user collaboration.
As such, you can collaborate with other people such as an editor, assistant, sound designer or any other person who can work live on the project simultaneously. 
The software can be easily used on a Mac, Linux or Windows OS. 
You can get the basic version for free but the more advanced DaVinci Resolve Studio 16 goes for just $299.
Download a Basic DaVinci Resolve 16 for free
Video Camera
A camera is also another free video equipment you'll need if you want to create videos. 
There are many video cameras available for sale.
A simple search on Amazon is likely to leave you stunned at the sheer number of video cameras available. 
However, if you are cash-strapped and would prefer free video equipment, you can make do with a webcam and video editing tools to create a good video. 
Don't believe me? Take a look:
This webcam is a 1080 2-megapixel webcam with built-in stereo microphones. 
It helps by delivering cool and sharp videos. 
You can easily create and stream videos with this webcam. 
It can easily clip it to flat-screen monitors and laptop screens or stand it on desks and other surfaces. 
Plus, it doesn't need any special software to install. 
Just plug it into the USB port of your computer and you're good to go. 
7. Your Smartphone Camera
Over the years, smartphones have gotten better and better cameras. 
This means you can use your smartphone camera to shoot a video. 
Of course, you might not get the same quality as you would get with a professional camera. 
But with most phones out there, you'll get a good enough video footage for use in your online classes. 
This is especially true when you have a phone with multiple cameras.
Audio Recording
Another thing that you need to make your video top-notch is quality and rich audio. 
It's not enough that the visuals are clear, it is also equally important that the audio quality is top-notch. 
Let's take a look at some of the available options 
You can upgrade your audio recording experience with the Tascam DR-05X Stereo Handheld Digital Recorder. 
It comes with a dual internal condenser that can handle any sound from subtle to loud. 
It also comes with a revamped layout that makes operations like recording, adjusting sound levels, deleting bad takes and adding markers very easy. 
You can even pair it with the professional-grade lapel microphone below.
The lavalier lapel microphone is an omnidirectional pickup microphone that cancels noise while you are recording and ensures that you get the best audio quality possible.
Get Professional Grade Lavalier Lapel Microphone
You can also use your smartphone to record simple audios for your videos. 
However, the inbuilt microphone and recording apps on your device most likely won't cut the job. That's why getting a lavalier mic is a very good investment. 
The Lavalier lapel microphone above will function for most of your audio needs. 
Also, you want to look into getting a free but dedicated recording app. 
It is a good idea to check if the maker of the mic that you're buying has a dedicated app. 
You'll probably get the most benefit from using it. 
 If it doesn't have, a quick search on Play Store or the App Store will probably show you some decent options that you can use. 
Of course, you should check out the reviews before you download it.
Finally, when it comes to recording audio, you want to wear appropriate clothing. 
Cotton is the best material because it doesn't make much noise when you move in it. When it comes to styles, a button-down shirt is probably the best selection. 
It allows you space to insert the microphone, and the wire can easily be passed under the shirt.
This way, it doesn't pop into view when recording the video. 
Get Professional Grade Lavalier Lapel Microphone
Lighting
To achieve the perfect video look, lighting is extremely important. 
Lighting talks about how your face and surroundings are lighted while you take the video. 
There are a number of lighting options that you can easily use to give your video that extra boost it needs to look even more professional.
The cheapest way to get good lighting for your videos is to use natural lighting.
Natural lighting refers to light from the sun that streams in through your window or doors.  
Of course, the weather being what it is, you cannot always be guaranteed good natural lighting especially indoors. 
This is why a 5-in-1 reflector is perfect for you if you use natural lighting. 
On a normal day, the light streaming in through your window comes from a single direction, but with the light reflector, you can eliminate the shadows. 
You can also place it at the window so that it functions as a diffuser and diffuses the incoming light into a fine and even ambiance, making your videos look all the better.
Get Neewer 43 inch 110cm Light Reflector 5-in-1
If you're looking for a more sophisticated solution than just natural light and a reflector, you can always get a lighting kit. 
There are various types with various components. 
TheMOUNTDOG 1350W Softbox is a premium lighting kit for your videos. 
It comes with 2 135W light bulbs, as well as a Soft Box with a Bulb socket. 
You also get a single adjustable 80 inch light stand and 1 carry case. 
The position of the lamp holder can be adjusted through 210° to adapt to various video shooting needs. 
It gives you light from any angle that you might need it, and can easily set up in a few minutes. 
The setup also includes a light reflector that is made of a professional silver film reflective fabric and a nylon white screen.
These soften the hard light that shines from the bulbs and eliminate shadows.
Get the MOUNTDOG 1350W Continuous Softbox
Teleprompter
The last item on the list is a teleprompter. 
A teleprompter gives you prompts to speak and help reduce the "ahh, err, and hmmm" pauses when you are recording a video. 
To use it, you program it with the script and then it displays prompts for you at various points.
You can easily build a teleprompter for yourself using some simple tools and designs that I've linked to. 
Not only does it feel really good to use something that you built yourself, but it's also much cheaper than buying some expensive and fancy teleprompter gear. 
You are interested in almost free video equipment, anyway.
You can use your phone as a teleprompter.
There are many voice-controlled apps that detect what you are reading and then continue scrolling.
Learn How to Build a DIY Teleprompter
Wrapping Up
There you have it. 
Simple and almost free video equipment you need and should have for your video production projects. 
No matter what your goals are, you should invest in getting as many of the free video equipment as you can. 
Even if you can't afford all of this at the same time, it's worth putting on the wish list. 
Even if you don't buy them new, you can always receive some as a gift or something like that.
So, go out there and start making the videos that you need to. 
From explainer videos to tutorials and other types of video content, the quality of content you produce will constantly get better as you apply the tips in this article and use the gear recommended here.
Elad Lev is the founder of Weshare.net – In love with words, videos and everything in between. His passion for helping people in starting a business online and teaching online is avid in every article he makes. In addition to his writing and content publishing.